Haldi Latte - A fad in the west
Date: Apr 18, 2018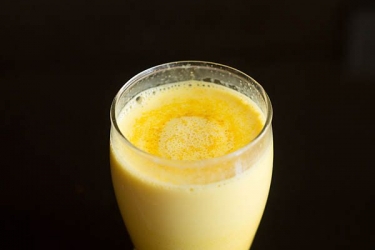 We always look for super food from west. But do you know haldi latte is old an ayurvedic remedy. Which was use in ancient days for anti inflammatory and anti oxidant properties. In india has become popular in western as haldi latte. It's a good source of iron, manganese, vitamin B6, dietary fiber, potassium and copper. turmeric and milk is natural and anti bacterial food which is help for boost immunity and brain power.
Haldi is ability to relax abnormal muscle contractions and also relieve from digestion issues.
It seems to boost happy hormone while lowering stress hormone.
Feel the goodness of haldi in just cup of haldi milk every day.