The golden nectar called-- honey
Date: Jul 5, 2018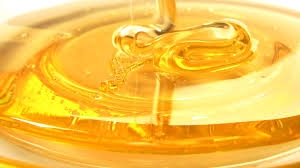 Honey as we all know if taken empty stomach in the morning with warm water boost the metabolism and good for detox and digestion.
But there are some more benefits like When honey is combined with ginger juice-- it's good for intestinal antibacterial action and also good for liver problems.
Add honey with ginger and add 1 pinch of black pepper. It is good for cough and upper respiratory system.